2nd Dec 2020
/
35 Comments
/
2575
/
News & Reviews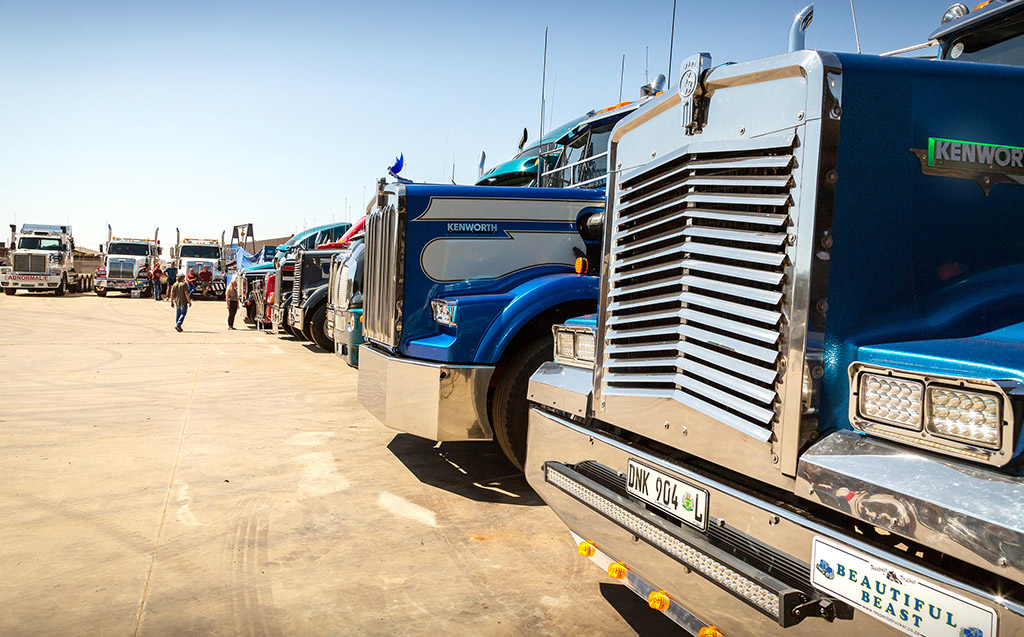 When you think about breakfast runs, the first thing that springs to mind is probably a Harley Davidson cruiser or a superbike. But big rig breakfast runs are something else entirely.
Big rigs are not your average commercial trucks. They're giant, chrome-clad spectacles that make anyone who passes stop and stare. And courtesy of South Africa's own Big Rig Club, a selection of these imposing road warriors was on display at the Impala Truck Sales Grand Opening on 10 October in Centurion.  
WHAT IS A BIG RIG TRUCK?
Top big rig brands include Freightliner (USA), Peterbilt (USA), Kenworth (USA), Western Star (USA) and International (USA), among others. Big rigs are the custom-fitted masters of the road – with bigger sleeper areas than any other vehicles and with horsepower generally rated between 400 and 600.
Big rig trucks are heavy-duty vehicles that were primarily used to transport big loads cross-country and beyond. But the sheer size and length of these imported trucks came under scrutiny from regulators in South Africa – particularly in the conventional long-nosed trucks.
With trailer length having to be shortened, the capacity for larger loads – and profit – became diminished, so big rigs became less common in South Africa. But that didn't stop these powerhouses from maintaining a cult following.
These are not your standard trucks. Big rigs are built for the long haul, with a comfortable rest space in the back of the cab, custom paint jobs, polished chrome fittings and they are even christened with unique names by their owners – like Thor, Dinky Toy, Old Smokey, Matchbox and Pink Panther, for example.
A small group of local enthusiasts still take their custom big rigs on the road for breakfast runs and for charity. Most recently, the club delivered bales of hay to farmers in need in the Bloemhof area. And their passion shines through like polished chrome.
THE BIG RIG CLUB
The Big Rig Club was founded by passionate big rig enthusiasts, Danie Estherhuizen and Robert Lemmon. Robert says, "Following the decline in big rigs being imported into South Africa, a group of us got together and decided we wanted to keep the big rigs that were left on the roads.
"People's heads turn when we pass them because they're such a spectacle to see. So, we decided to form the club and go on breakfast runs and appear at events like matric farewells, weddings and various others. It's pretty different going on a breakfast run in a big rig as opposed to on a bike. The first question we have to ask is, 'where can we park?'
BIG RIGS ON SHOW
Unfortunately, the trucks on display at Impala's grand opening were not for sale. The big rig enthusiasts who own them parked them purely for display purposes. But the spectator value alone was worth the trip.
Impala Truck Sales would like to thank all clients, partners, friends, the Big Rig Club and all the passionate truckers who came to see the big rigs and support the Grand Opening event.
Share It